Wildfit is an exclusive Nutrition and Personal Training Studio, mainly focused on Human Body Transformation under the abled guidance of highly certified Nutrition Researchers and Personal Trainers.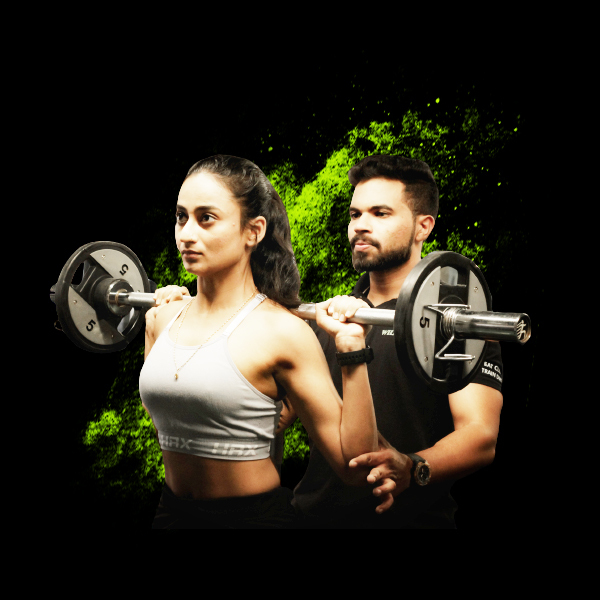 We support every aspect of your well being through Teaching, Training and Nutrition in a sustainable way.
We provide a healthy and a safe environment where clients can achieve measurable results and lifelong self education in fitness. While, offering professional trainers a genuine career path to master their craft.
Shailesh Darekar is the founder of Wildfit. Whilst building a career in the corporate world he realized his real passion was "making people better at life" and in 2019 Wildfit was born. Today along with running WILDFIT Shailesh teaches many of the Mainline classes, coaches a number of power-lifting athletes, mentors both youths and adults and continues his extreme challenges which took him to achieve milestones .
Revolutionary life story of Founder in his words-
I am Shailesh Darekar founder of WILDFIT Nutrition and Personal Training Studio. A Certified Nutritionist in Strength Performance and A lifestyle coach. From being a fat guy weighing 116 kgs in IT industry to a Fitness professional having major certifications like K11 Human Performance Nutrition, K11 Diploma In personal Training , National Academy Of Sports Medicine, International Sports Science Association, The American College Of Sports Medicine etc. It has been journey full of learning experiences.
Being inactive, unenergetic and the state of extreme fatigue restricted me from performing day to day activities. I was then determined towards making myself healthy and fit .
My Intrinsic Passion towards nutrition made me give up the IT job which completely changed my lifestyle. It all actually started back in my childhood with a lot of hormonal imbalances resulting in a state called as gynaecomastia .

At that time with the desire to achieve best out of myself, I started working towards this major concern in my life.
Ever since "No Pain, No Gain", has been the ultimate mantra of my life.
I was able to enhance my fitness levels by shredding to 78 kgs from 116 kgs recovering mostly from all hormonal imbalances along with Gynaecomastia.

It is rightly said that only workout or training is not the solution to reduce weight or achieve fitness. It is equally important to focus on the nutrition while doing workouts.
It helps you to keep fit in and out to train yourself. Considering this as a source, I developed interest in determining nutrition research for the body. I have personally handled more than 250 clients in the last 5 years of being in the Fitness and Wellness Industry.
Additionally, I have also specialized in completely reversing chronic diseases like Type 2 Diabetes, Elevated Uric Acid, Bad lipid profiles, Hypertension, Osteoporosis, PCOS/PCOD etc. through dietary modifications and lifestyle changes. With me being your Nutritionist and Performance Coach, I guarantee you are in the best hands and all you need to do is to follow what I will suggest and workout the way I tell you. I assure you the results and miracles are possible; it just needs a proper vision and faith to follow them. Come with me and together, we will work on achieving your goal.
Business Head
(Certified Functional Trainer, Yoga Trainer)
Nutritionist
(B.Sc in food science and nutrition, Sports Nutrition)
Athletic Coach
(Sports Rehab Therapist, Posture Correction Specialist)
Nutritionist
(MSc. Nutrition and Dietetics Specializes in: PCOS, weight management and lifestyle disorders)
Performance Coach
( K11 certified, Martial arts, Kalarippayattu )
Performance coach
( K11 certified , Calisthenic Athlete, Fitness Influencer)
Performance coach
(Transformation specialist, MESA and ACSM certified, Fitness Influencer)